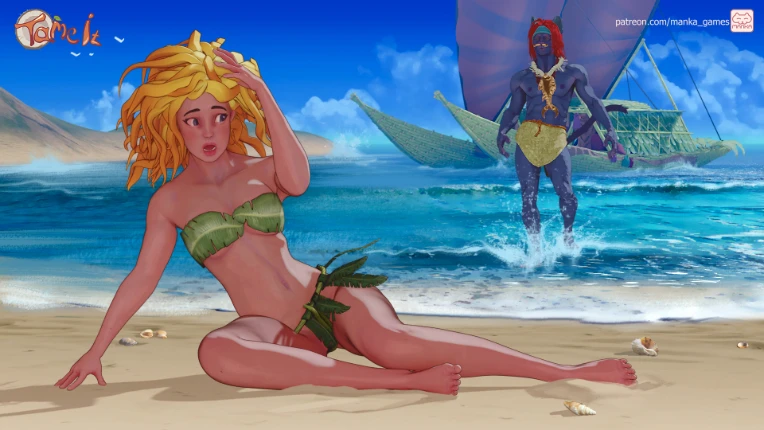 Hey guys! 
We continue to please you with releases. Today we are releasing the public version 0.12.0!
What awaits you in this chapter:
Lee will finally get a chance to get to Jaguar and fight him. But how this battle will end and what it will lead to, you're just about to find out. 
We should also mention that the game's mechanics in this chapter have undergone major changes that will allow you to look at everything from... a different angle. We hope it will be interesting, but at the same time there may be bugs, so feel free to let us know if the game isn't behaving correctly somewhere.
We should remind here that there won't be any new public releases until Tame It! would be released on Steam. But fortunately it will happen very soon! So don't forget to add our game to your wishlist!
Thank you all for the support and bug reports you send us. It helps us develop and make the game better! And of course, all comments on the game are welcome as always. We can't wait to hear what you think of this release! 
Download Tame It! 0.12.0 English for free on our Patreon https://www.patreon.com/Manka_Games
Changelog:
Story continuation
New locations
New minigame
Fix loading button on the death screen
You can now choose a teaching minigame variant (except for basic words like "lee", "cat", "octa")
Add scrollable screen to plane jaguar scenes to remind about the waterfall there
Fix bug with not fully clearing state in chapter selector
Fix Cat shown in the house at the start of chapter 7
Calculate fishing lure deviance by Lee hunting skill (thx rainwake)
Add prologue minigames to the gallery
Add visual bar instead of emoji line in the dialogue answers
Add keyboard controls to fishing minigame (thx Anaz)
Important change to the calculation of healing. If the character has a bad state, hungry or thirsty, he won't heal by the house while this state is active.
Lee and Cat are not hungry now after dinner in chapter 10
Prevent Lee's death from the honey (case when hunger and thirst at zero and hp low, so consume honey can kill you as it increases the thirst and hurt Lee)
Rework of gift system. Gifts are more valuable now but their value lowers for the girls with each try
Add jam, gift for Octa and nutritious cooking
Increase number of recipes to 12 in crafting screen
Add Cat BJ scene as a favor (Require 70 Cat relation points)
Update 2nd and 3rd levels of Tonya's BJ scene to L2D version
Make bungalow extension not clickable on home location
Set secondary font from the English version
Add a requirement for teaching Octa 6 words before dinner in chapter 10