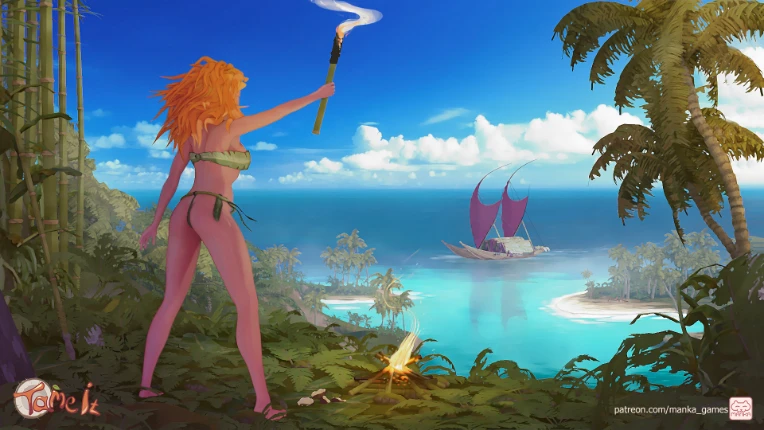 Hi, guys! 
The long-awaited public release of version 0.11.0 is finally here and we're happy to show it to you! 
What awaits you in this chapter:
Octa and Cat are still in a quarrel and something has to be done about it, Lee will have to take care of reducing the degree of conflict. Lee also realizes that the current house is getting too cramped and decides to build himself a more comfortable place to live. The relationships of all three characters continue to change, with new interests and desires appear.
In addition to the continuation of the plot, we have largely worked on other aspects of the game, as usual. A lot of edits were made to various scenes from previous chapters, in particular, the logic of the steering wheel game was reworked, Tonya's sleep game was animated in L2D. And also many minor and not so minor bugs, you reported to us, were fixed.
We added something new to the SOS location: now Lee will think about different things when he's alone there, or talk to Cat when they're together; you may come across funny dialogues, so make sure to check it out once in a while. You can see all the changes we've made in the changelog.
Enjoy the game! We will be glad to receive your feedback and any comments on the game, and please let us know about any bugs you find, so we can fix them as soon as possible! 
And one more important news: version 0.12.0 is already available to all our patrons, and it will be publicly released in early January. This will be the last public release, as then we will prepare the game for release on Steam.
Download links and changelog are available on Patreon: https://www.patreon.com/Manka_Games